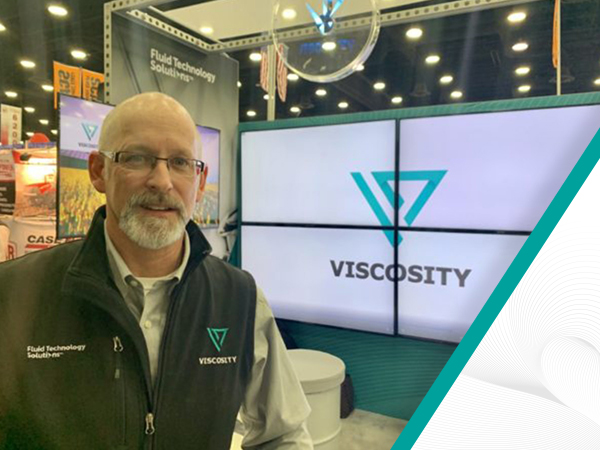 "Building strong relationships with our clients is an extension of the way we do business"
My relationship with VISCOSITY started 34 years ago in 1986 when I began my career working in a dealership that successfully sold VISCOSITY products through. With ever increasing challenges at the dealership and with a need to maintain a healthy work-life balance while seeking personal growth l was at a cross-roads. Feeling the mid-life call to re-invent myself and not have regrets later in life I left the off-highway machinery industry in 2010 the one I had worked my whole adult life.
Throughout this 24 year work experience at the dealer my relationship with the VISCOSITY team helped me stay grounded as my connections with them grew. VISCOSITY treated dealers differently than their counterparts within the industry, as they sought to develop personal relationships that extended beyond the typical business interactions. When I received an offer to join VISCOSITY'S team in 2012, I was more than happy to accept.
The aspect of my job that I have enjoyed the most is building relationships. When I visit my dealers and see them stressed, I encourage them and share the knowledge that I have gained over the last three decades. It is very heartening to know that they listen to me and that I can positively influence their life by sharing my personal story.
I often travel to visit farmers to discuss and understand their needs in person. Sometimes I would call them and say that I would be arriving earlier for a visit, to which many would respond, "You are always welcome here." This is the type of relationship that we have. They can feel my passion and they see the support that I can bring to their business. Even though the pandemic has created restrictions and changed the way in which businesses are normally run, it has been comforting to see that these friendships have remained intact.
Supporting one another is crucial in this very demanding industry. Fostering strong relationships with our clients is a natural extension of the way we do business.
Matt Pflieger: Key Accounts and Dealer Development Manager – VISCOSITY
Matt joined VISCOSITY in 2011 with 24 years of prior experience in selling and marketing VISCOSITY formulated products for an OE dealer. He has found his personal work-life balance, spending time with his family and hiking, as well as travelling around the country visiting his clients.
Harvesting Success: Crop Rotation and Cover Crops Crop rotation and the use of cover crops are key tools for sustainable farming practices …
Product Datasheets: A Window to Fluid Performance For one of our expert chemists working at our lab, a datasheet may be very …