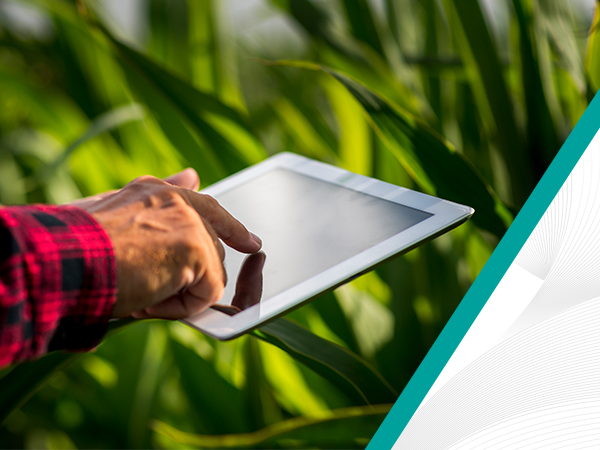 In previous entries, we have discussed the concept of Precision Agriculture and how technology is being integrated more and more organically into agricultural operations. Devices today allow farmers to deal with most, if not all, aspects of the farming process, and the intricacy of the new instrumentation provides accurate readings with minimal margins of error. However, no matter how advanced the tool may be, it would be useless if the information is not easily accessible, comprehensive, and, above all, available for everyone.
What is Information and Communication Technology?
Information and Communication Technology, commonly referred to as ICT, is a broader term to describe all sources of telecommunication that are available for people to exchange, access, and transmit information digitally in various forms. Additionally, it refers to technology convergence through common transmission lines, all with the aim of facilitating communication. Some examples of ICT are the internet, software, apps, cellphones, and operating systems designed to receive digital input and manipulate data to enable the required service.
Using ICT has made the world the "global village" it is today, where people can access data through basic communication systems and instantly connect with someone on the other side of the globe. This new sharing reality has blurred geographical barriers and opened new avenues of knowledge and innovation. This has become part of the fabric of our current society, and quite a fundamental part during the pandemic. The agricultural industry has benefited from this information too, and farmers today can access a wide range of data as soon as they need it.
The concept of the Internet of Things (IoT) is deeply intertwined with ICT. While ICT refers to the how, IoT is related to the what. IoT is the means and tools to collect, store, distribute, and share data. Devices such as GPS, sensors— like VISCOSITY Oil's Everlub FLUID-I*—, weather stations, and various actuators can provide a wide range of information. This data can directly impact how farmers can manage efficiency, costs, and internal processes by relying on metrics and readings that can aid in decision-making to reduce waste and loss of resources. Having a complete IoT ecosystem results in an organized network that enhances connectivity and knowledge. Adding a farmer's personal experience and insights gained through years of work in the field further improves the chances of optimization and utilization.
The Puzzle Pieces of Information
Communication technology is made of the many pieces of information that an IoT can gather. The impact of this "bigger picture" has been so normalized in our everyday life that we don't really acknowledge the complexity of the process itself, nor the feat of intelligence and design that allowed us to incorporate it into our routines. Using smart agriculture, we can get a full spectrum of data, all just from readings taken from our own fields and geographical areas.
Local and internal readings, however, are not always enough. Sometimes, a broader spectrum of information is required, usually from external sources. Some of these data are restricted and regulated, and access involves payment, subscription, or program usage to get the full range of what is available in the hub. Information of this nature usually comes from reputable and verified sources specifically dedicated to collecting the greatest and most specific readings, usually through complex high-tech IoT devices, satellite imagery, and national-level forecasting of various trends.
Open data is also available to collect new insights. The concept of open data stems from the idea that information should be freely available for everyone to use, distribute, and reuse without copyright or patent restrictions. Organizations and governments have open data initiatives that are legally and technically available for users to access, primarily through the internet. The USDA, for instance, holds an extensive catalog of datasets that are accessible by all who wish to review them, especially around reports, research papers, budgetary releases, and other topics of interest.

 
All this flow of material is collected and used by farmers to monitor all the conditions that may impact their daily, monthly, and yearly operations, including estimates and predictions that can aid in future budgeting and operational decisions. As a result, farmers today can maximize revenue and reduce expenditures by allocating resources in accordance with soil composition parameters, plant health, heat and humidity, among others. They can also keep track of weather patterns, pest control, irrigation schedules, and even locate equipment on the field and keep track of payrolls and suppliers. It makes for a controlled process, in which the farmer can stay on top of every detail, big or small, to handle operations better. A system of this nature also aids in the fight against climate change by optimizing the use of resources, saving water, regulating pesticides usage, limiting the required amount of energy consumption, and reducing mechanical and human efforts.
Information is power. And this power in the capable, dedicated hands of the hundreds of farmers in our country will ensure our land continues growing and providing the resources we all need. With optimization, connection, and a focus on sustainability, Information and Communication Technology, in conjunction with the Internet of Things, have become the tools of tomorrow for making the changes we need today.
If you want to learn about our digital solutions and Everlub FLUID-I* sensor, send your query to our 
contact us
 section. Check our other 
blog
entries for more interesting topics and continue working in fluid motion with all the quality 
products 
VISCOSITY Oil has for you!  
*Everlub FLUID-I is powered by Contelligent.   
Rollover Protective Structures Riding a tractor is an activity that is deeply engrained in a farmer's everyday life. Movements become mechanical, and …
Know our People: David Journeault We build the business proposition value with our brand. I grew up in Quebec, the French part …
Read More