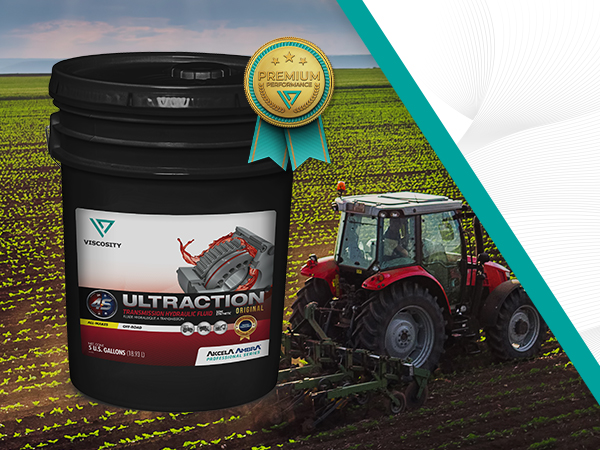 The changes brought by the COVID pandemic have strained the production and development of
many companies throughout the country, causing an increase in various expenses in the farming industry.
The focus of such expenses should be optimizing processes that can positively impact farming operations,
including maintenance.
Different
heavy-duty machinery
is required depending on the fieldwork, and farming equipment is a significant investment. For example, a new tractor can range between $300,000 and $750,000, but farmers must also consider annual repairs and additional operating costs, and of course, unforeseen circumstances that can skew anyone's budget and plans.
Ownership costs such as insurance, taxes, and housing can result in a considerably steep bill for a single piece of machinery with an economic life of about 15 to 20 years. Seeders, irrigation systems, plows, among other equipment and tools, must also be considered in that budget, including any new IoT and smart technology being implemented to make operations more efficient.
"Lubricants have a significant role to play."
There are many requirements that lubricants must fulfill to ensure equipment works properly, regardless of external conditions and pressure. Adequately lubricated equipment is vital to reduce energy consumption and to improve engine performance. Additionally, protecting mechanical elements against wear and corrosion, keeping mechanisms clean, and maintaining temperature by evacuating the heat generated in the engine becomes crucial to ensure equipment longevity. Thankfully, VISCOSITY specializes in
fluids and hydraulics
to keep you working in fluid motion.
Finding
the suitable lubricant
for heavy-duty vehicles is not always that simple, and it requires following the manufacturer's specifications and the trusted assistance of an expert dealer, who can advise on the best option according to the make, model, and issues to be covered. Not all fluids are suitable for every engine's needs, especially when it comes to agricultural equipment, which requires a higher level of protection due to the daily operating pressure it goes through. Oil manufacturers must work to develop quality products that meet the standards of each OEM. They must also ensure the API and SAE classifications are meeting the specifications they have been designed to cover for the equipment model with no troublesome side effects, specifically considering the horsepower they require to operate correctly and the extreme conditions they can be under daily.
Even though the goal is always to save as much as we can in operations and maintenance costs, a cheap alternative is not always the best solution. Aside from requiring constant changes to account for the poor performance these lower-cost products show, the chemicals in their formulas might be diluted or mixed with recycled or virgin-based oils to reduce manufacturing expenses. These mixtures can be highly contaminating and can result in overheating, oxidation, and sludge buildup, among other issues. These conditions will, in turn, further damage the equipment and can even mean creating a new and more severe problem that hadn't previously been accounted for.
Quality over price will help you in the long run.
As mentioned, there are many options in the market. It is always good to browse and review what will be best for the needs of a particular piece of equipment, always following the manufacturer's recommendations and making sure the quality of the products is up for the task. VISCOSITY Oil company a wide range of premium oils and lubricants specially designed and formulated for agricultural equipment. Their products are tested off-road, which means they can measure their capabilities more accurately to account for the horsepower a heavy-duty vehicle requires to function. VISCOSITY Oil's star product is our ULTRACTION transmission hydraulic fluid. It is zinc-free and can withstand extreme temperatures. It comes in two varieties,
full synthetic
and
semi-synthetic
, which are ideal for multi-purpose transmission agricultural and construction equipment.
Choosing the right product and keeping a proper maintenance schedule will help avoid damages due to wear and tear, work-related accidents, and other extra expenses that may not be accounted for in the annual operational budget. It will also ensure less depreciation of machinery resale value, so it is a win-win for both the owner and their future buyers.
Get in touch
with the experts at VISCOSITY to see which product is right for you and where you can find our products.
All that being said, oils and lubricants are not miracle workers. An underlying technical problem will not be fixed solely by using better-quality products, but it will make a difference in future investments. At VISCOSITY, our commitment is to your equipment! We are constantly moving fast, fluid, and forward to provide our community with the know-how on how to achieve the greatest results.
Keeping Farmers Safe: National Farm Health and Safety Week We recently shared a blog reviewing some of the risks that come with …
Transmission: Operations in Fluid Motion As the backbone of the vehicle's drivetrain, the transmission system plays a crucial role in optimizing performance. …
Read More