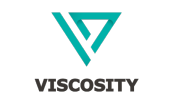 VISCOSITY LUBRICATION LIMITED WARRANTY
TERMS AND CONDITIONS
VISCOSITY Oil Company ("VISCOSITY") provides this limited warranty to the purchasers who use
VISCOSITY-branded engine oils, transmission hydraulic oils, hydraulic oils/fluids, greases, gear
oils, fuel additives, windshield wiper fluids, and coolants ("VISCOSITY-branded products") in
their equipment. This limited warranty covers the VISCOSITY-branded product you purchased
and the equipment's components that are in contact with VISCOSITY-branded products.
Subject to the other terms and conditions herein, VISCOSITY will repair or replace, at its option
and at its expense, such components that fail due to lubricant/fluid related failure of
VISCOSITY-branded products. VISCOSITY warrants its VISCOSITY-branded products to be free
from defects, and that the VISCOSITY-branded products you purchased will protect your
equipment's components that are in contact with V VISCOSITY-branded products.
Be advised that if your equipment is covered by a warranty, you should follow the equipment's
oil/fluid-life sensor and the oil/fluid change interval recommended in your owner's manual to
avoid a disruption in your equipment warranty. Follow your owner's manual, in all
circumstances, especially, without limitation, if the equipment is operated in any of the
following severe services: racing or commercial applications, including taxis, limousines, etc.;
frequent towing or hauling; extremely dusty or dirty conditions; or excessive idling conditions.
It is the purchaser's responsibility to: (1) evaluate and use VISCOSITY-branded products safely;
(2) to assess the suitability of VISCOSITY-branded products for the intended application; (3) to
use VISCOSITY-branded products consistent with the equipment's owner's manual; and (4) to
comply with all applicable laws and regulations when using VISCOSITY-branded products.
If the subject equipment is transferred to a subsequent owner or lessee, this warranty is also
transferrable to the subsequent owner/lessee as long as all other terms and conditions herein
have been met.
This warranty applies only to purchases of VISCOSITY-branded products and use of such
products in equipment in the United States of America and Canada.
What the warranty does not cover
This limited warranty excludes:
VISCOSITY-branded products used in mechanically deficient equipment as a result of
abnormal operation; negligence; disasters such as fire, flood, wind and lightning; abuse;
improper or untimely maintenance; damage from casualty, shipment, or accident; or
equipment modification done without written authorization from the OEM; subject to
the other terms and conditions herein, VISCOSITY will not refuse payment for such
claims that otherwise comply with the terms of this warranty, unless it demonstrates in
good faith, that one or more of the causes listed in this provision resulted in the damage
claimed;
Situations where the OEM-required lubricant/fluid standards do not match those stated
by VISCOSITY without the written approval of VISCOSITY;
VISCOSITY-branded products that have been used in conjunction with any other
product or additive that has not been authorized for use by VISCOSITY;
Failure of equipment due to a preexisting condition that is unrelated to the use of the
VISCOSITY-branded products;
Repair or replacement of equipment due to normal wear;
Failure of the equipment or VISCOSITY-branded product due to contamination or
water;
Damage due to failure to keep the VISCOSITY-branded product at levels prescribed by
the OEM or failure to follow recommended oil/fluid change intervals;
Damage covered by the OEM's warranty or any extended service contract. However, if
you have otherwise complied with the terms of this warranty, VISCOSITY will pay the
deductible amount to be paid by you under any extended service contract purchased
by you which covers such a claim; and
Other types of damages/losses as explained in the limitations section.
What the period of coverage is
This limited warranty is valid for your equipment's OEM-recommended oil/fluid change interval
or an extended oil/fluid drain interval as approved in writing by your OEM and/or VISCOSITY,
whichever is longer. Additional requirements include:
The equipment in which the VISCOSITY-branded products are used must be less than
fifteen (15) years old (since the in-service date) or have fewer than 500,000 miles. This
limited warranty does not apply to any equipment that is either more than fifteen (15)
years old (since the in-service date) or that has more than 500,000 miles
VISCOSITY-branded products must be put into service no later than two (2) years from
the date of purchase for coolants and greases and three (3) years from the date of
purchase for all other VISCOSITY-branded products, and
Oil/fluid changes must be completed in accordance with the equipment's owner's
manual or by written guidance from your OEM and/or VISCOSITY.
What we will do to correct problems
VISCOSITY will replace any VISCOSITY-branded product that is defective. In addition, if there is
any failure of your equipment's critical components within their respective systems that are in
contact with VISCOSITY-branded products and such equipment failure is due to the
VISCOSITY-branded product you purchased and such equipment critical components were
serviceable at the time the VISCOSITY-branded product was installed, and subject to the
requirements and limitations stated herein, VISCOSITY will pay for parts and labor deemed
reasonably necessary to repair any equipment damage, at no cost to you, if it can be
demonstrated that the damage was caused solely and directly by a defect or malfunction of
the VISCOSITY-branded product.
To file a claim under this limited warranty, you must:
Upon discovery of the damage (but not later than two (2) months from the date the
damage occurred), contact your VISCOSITY representative or local distributor
representative or write to: VISCOSITY Oil Company, 600 Joliet Road, Suite H,
Willowbrook, IL 60527. You may also call 630-850-4000 to inquire about your sales
engineer's contact information.
Allow a VISCOSITY representative to examine a proof of purchase of the VISCOSITY-branded
product; the equipment, including any damaged parts, system's filter elements
(Lube and/or Hydraulic) and its operating and maintenance records; and a historical
record of lubricant/fluid brands and types used during the life of the engine or
equipment in order to determine the extent of the damage and to confirm that the
VISCOSITY-branded product was the cause.
Retain a 16-32 ounce sample of the used VISCOSITY-branded product (excluding fuel
additives), taken at the time of the equipment failure, that is believed to be the cause of
the equipment failure and submit to VISCOSITY via shipping/pickup as arranged with a
VISCOSITY representative who will contact you.
Allow a VISCOSITY representative, upon request, to obtain other representative new and
used lubricant/fluid samples for laboratory analysis to assist in determining the cause of
the equipment failure.
VISCOSITY reserves the right to request additional information and to conduct additional
investigations and inquiries at its expense into the claimed damage and the causes thereof.
You must cooperate with VISCOSITY's reasonable efforts to investigate you claim. Failure to
cooperate will void this warranty.
How state law relates to the warranty
This warranty gives you specific legal rights, and you may also have other rights, which can
vary from state to state.
THIS LIMITED WARRANTY IS IN LIEU OF ALL OTHER REMEDIES AND PRODUCT WARRANTIES,
EXPRESSED OR IMPLIED, INCLUDING BUT NOT LIMITED TO MERCHANTABILITY OR FITNESS
FOR A PARTICULAR USE OR PURPOSE, AND NONE SHALL BE IMPLIED. WHERE PERMITTED BY
LAW, VISCOSITY SPECIFICALLY DISCLAIMS ANY WARRANTY OF MERCHANTABILITY OR
FITNESS FOR ANY PARTICULAR PURPOSE. ALL WARRANTIES ARE LIMITED TO THE TERMS
AND DURATION OF THIS EXPRESS LIMITED WARRANTY.
THE REMEDY PROVIDED HEREIN WILL BE YOUR ONLY RECOVERY AGAINST VISCOSITY. YOU
WILL NOT BE ABLE TO RECOVER (AND VISCOSITY HEREBY DISCLAIMS ALL LIABILITY FOR)
SPECIAL, INCIDENTAL DAMAGES (FOR EXAMPLE, TRANSPORTATION COSTS TO AND FROM
THE VISCOSITY REPRESENTATIVE FOR INSPECTION OF THE EQUIPMENT, LOSS OF USE
INCLUDING FOR INSTANCE REVENUE OR PRODUCTION LOSSES CAUSED BY DOWN TIME
DURING HARVEST SEASON,TOWING CHARGES, EQUIPMENT RENTALS, OR OTHER
INCIDENTAL DAMAGES) OR INDIRECT OR CONSEQUENTIAL DAMAGES (FOR EXAMPLE THE
COST OF REPAIRING OR REPLACING OTHER PROPERTY WHICH WAS DAMAGED WHEN THE
LUBRICANT WAS DEFECTIVE). SOME STATES DO NOT ALLOW THE EXCLUSION OF OR
LIMITATION OF INCIDENTAL OR CONSEQUENTIAL DAMAGES, SO THE ABOVE LIMITATION OR
EXCLUSION MAY NOT APPLY TO YOU. THIS VISCOSITY LUBRICATION LIMITED WARRANTY
DOES NOT EXTEND THE EQUIPMENT MANUFACTURER'S LIMITED WARRANTY.
© [2021] VISCOSITY Oil Company. All trademarks used herein are trademarks or registered trademarks of VISCOSITY Oil
Company or one of its subsidiaries.